What can we provide?
Tired of deploying, upgrading, and maintaining different RDP/VNC clients for iOS, Android, BlackBerry Tablet OS, Windows, Mac OS, Linux, Chrome OS... ?!
Get relief with world's fastest HTML5 solution: zero client and host installation. Works anywhere any time.
Multiple Solutions and developer support
Fulfill your needs (OEM, Rebranding) with our comprehensive solutions. Receive developer support directly instead of from first level helpdesk with little to no knowledge.
Who are we?
Remote Spark Corp. is a Canadian Corporation in Calgary, Alberta. We are dedicated to providing the best remote access software.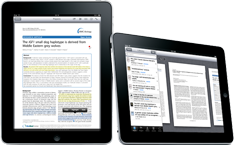 Highlights of our products

Make virtualization intuitive and easy.
Run native apps on web, iOS, Android, ChromeOS without recoding.
Turn all your devices into thin clients.
Zero installation on client side.
Zero management of your mobile devices.
Perfect solution for BYOD.

Find Out More...
Our Value

Provide best, web-based, easy to use remote access software.
We Get Results

Reliable, afforable solutions help your business to reduce cost and management
Unmatched Support

Support directly from developer; resolve the issue at the first place.